Where to find Courses section: Once you open the app, scroll down and you will find course icon which is the second to last from the bottom.

Plan you game
The Course list allows you to view all course data including the entire scorecard and hole-by-hole course maps. It's a great way to get to know a new course before even reaching the parking lot.

You can also mark courses as your favourites. This will make the course appear on the top of the courses list when you create games to make the process even faster and easier.

You can rate any course with 1-5 stars as well as write reviews and see how others have felt about the course.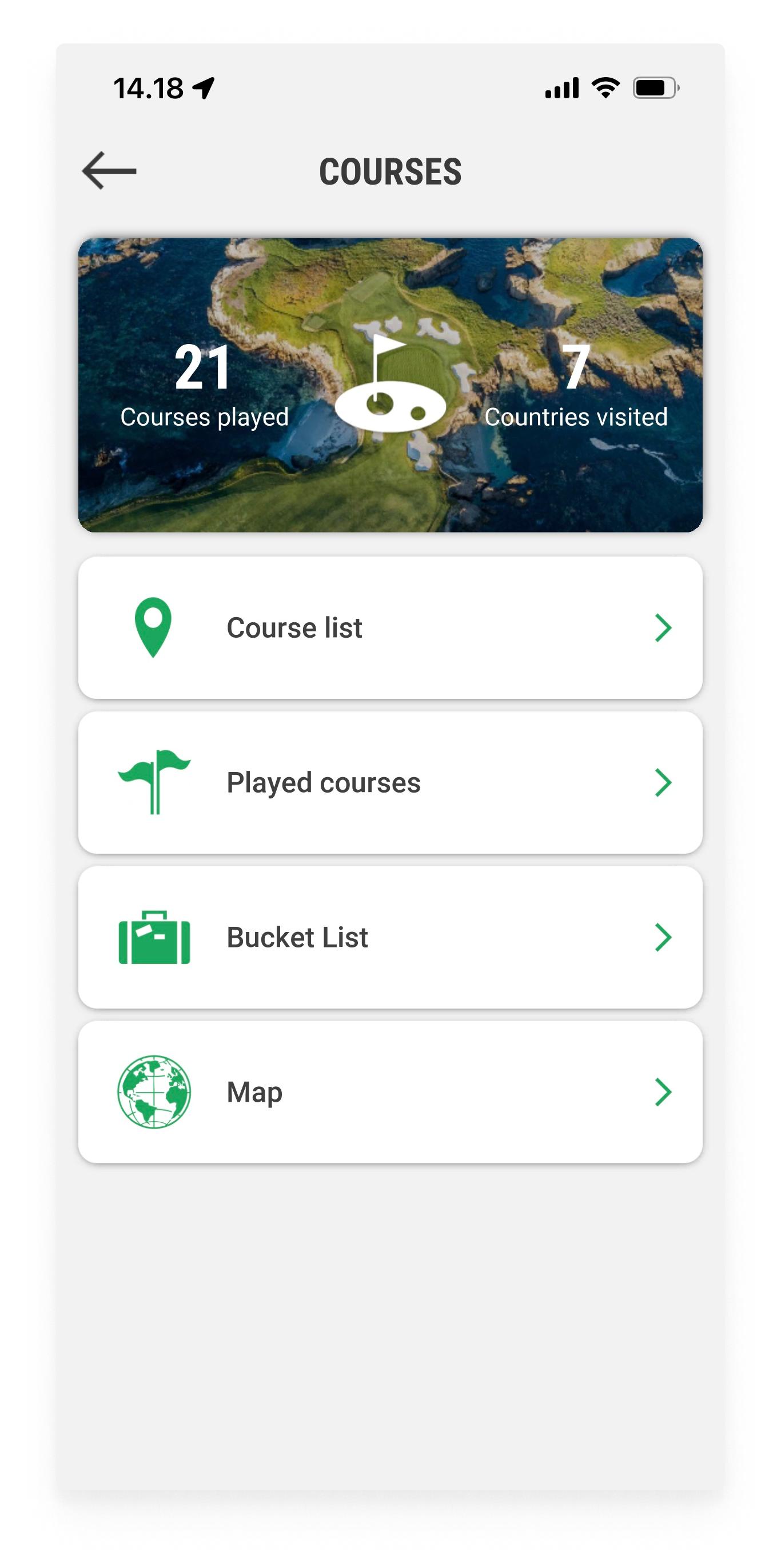 Statistics
In played courses category, you can view all of your statistics from previous rounds on that specific course. From fairways and greens, to average putts per round, everything you need in order to make improvements in key areas of your game. Your stats are compiled by round as well as your average per round.

In addition to viewing individual past rounds, we've also put together an eclectic scorecard for you. It is a combination of your best performances on that specific course and shows your best ever score on each hole to help you to find out what exactly are your personal hotspots and pitfalls.
*Note: most of the features are available only for gold members