Collecting statistics provides you feedback and data on your improvement. Statistics are divided in two categories: basic and advanced statistics.
Basic
Basic statistics gathering includes fairway hits/misses and the amounts of putts per hole.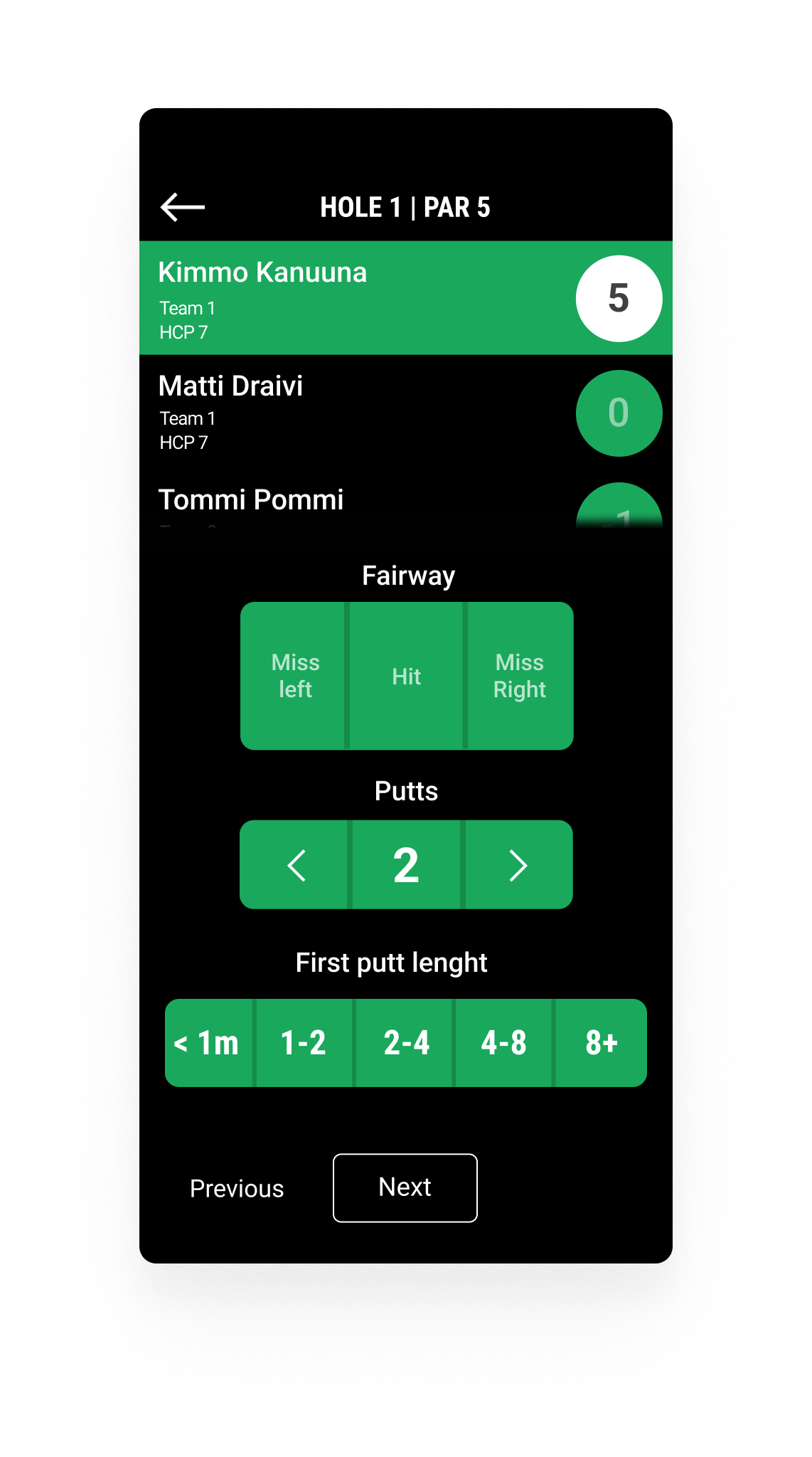 Advanced
Advanced statistics collect more data: bunker shots, penalty strokes, sand saves, up-and-downs and the length of first putt can be collected.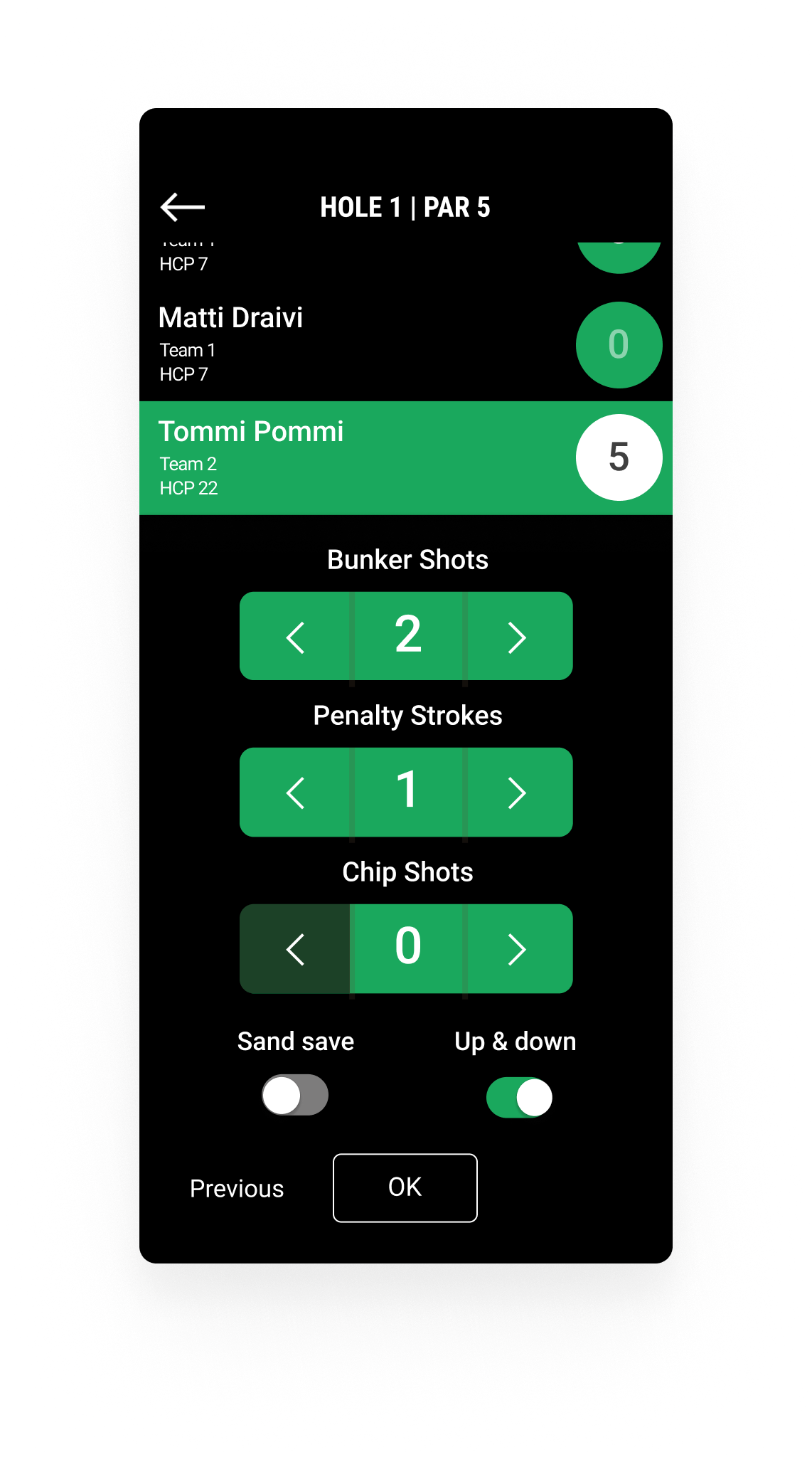 How to collecting statistics?
Open the application and go to the "Settings" from your profile view. Once there select "Statistics", check that "Collect statistics" is turned on.
How to view statistics?
Statistics can be viewed from the "statistics" section in the front page and it has been divided in three section:
Goals: Set goal for your season and follow it how it progresses.

Categories: Examine your stats throughout your career or just few games. Filters allows you to see your stats from period of your choice.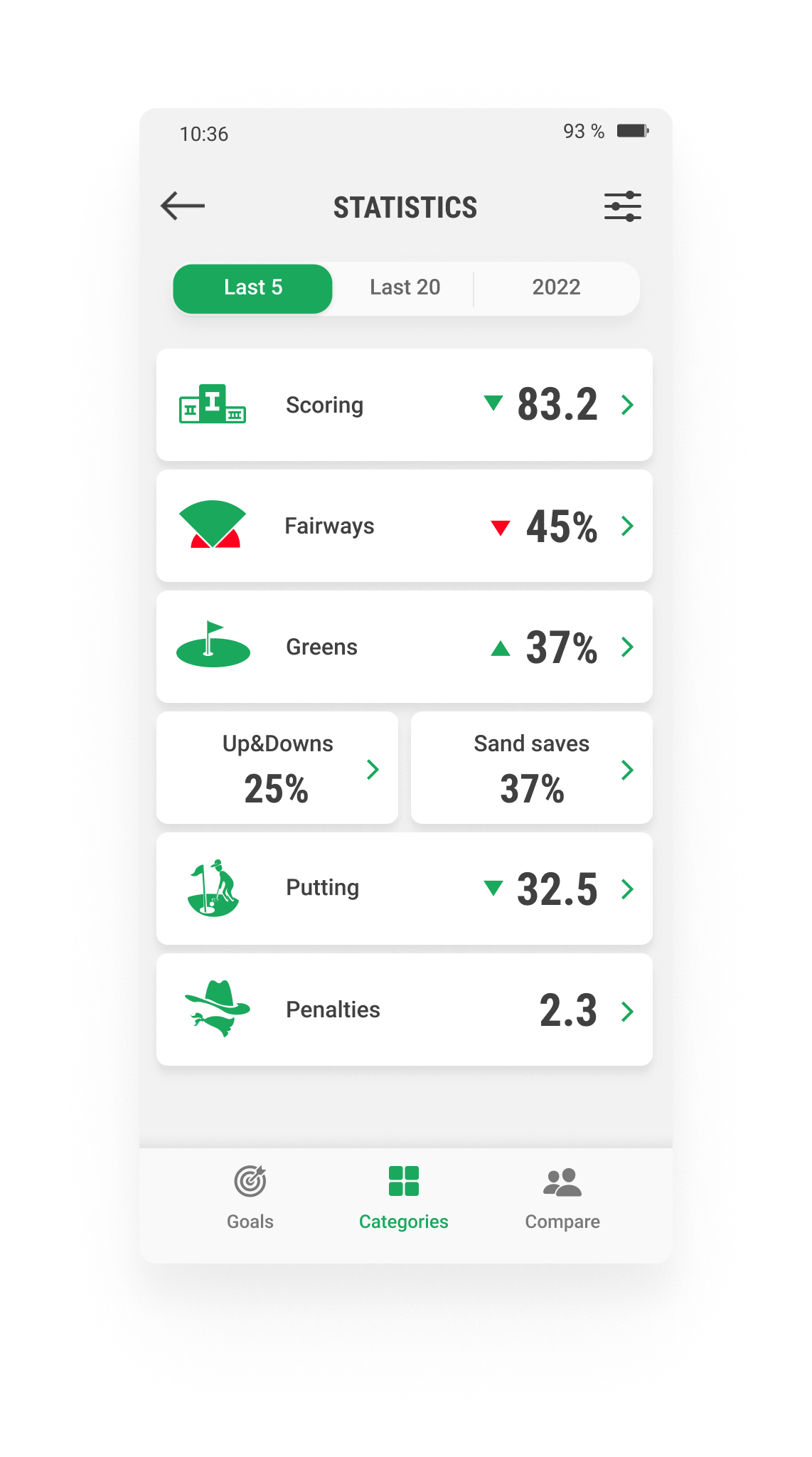 Compare: Go head-to-head with your friends and compere who is better according to statistics.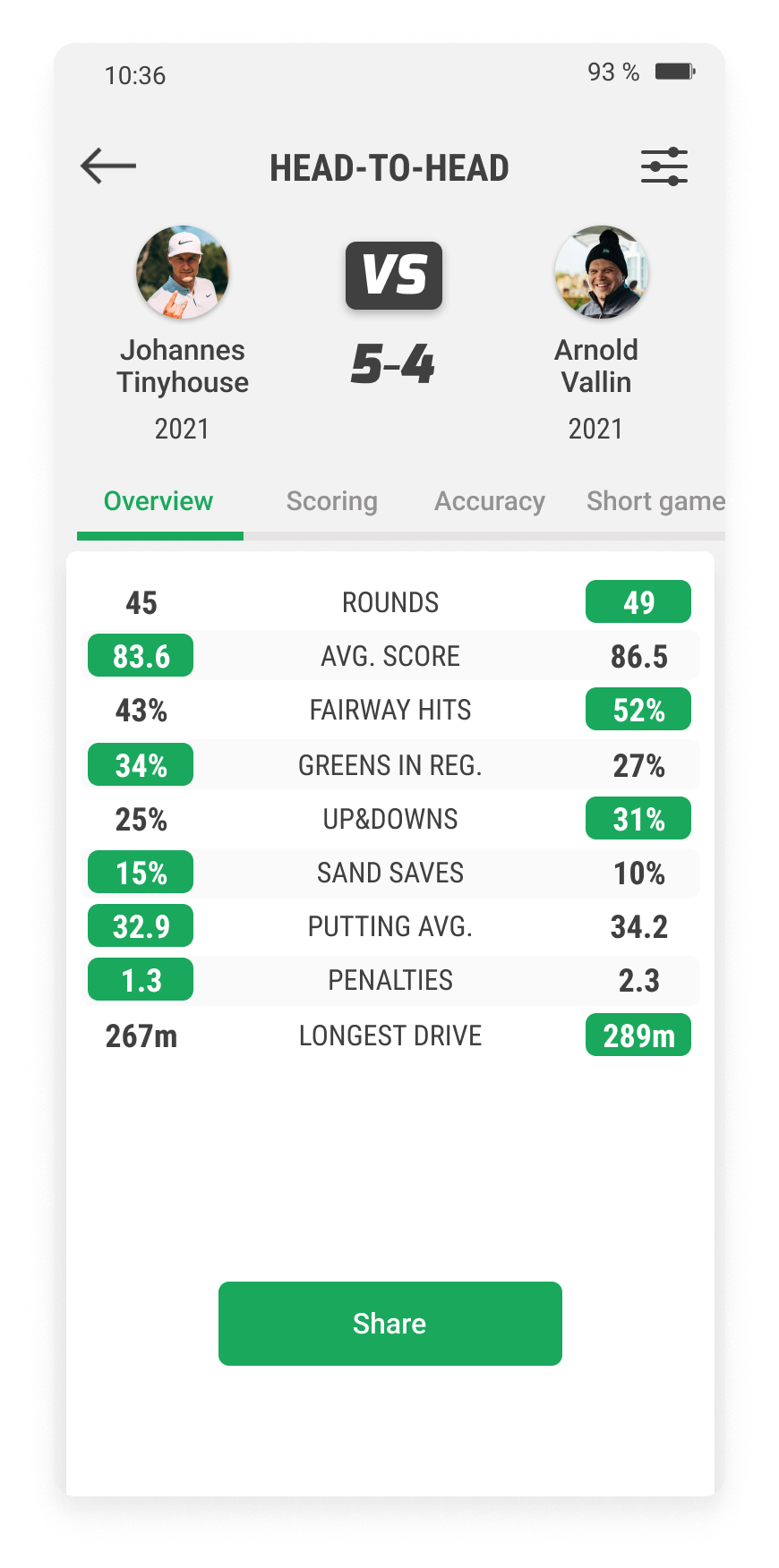 *Note that statistics and viewing them is only available for Gold members.