When the traditional game formats won't cut it, we have the prescription you need. Challenges is a fun and new way to level up your game. Pick and choose the challenges you want to join and simply go and play golf, we do the rest for you.
1. Open Challenges -section from the bottom bar next to the 'Play Golf' button.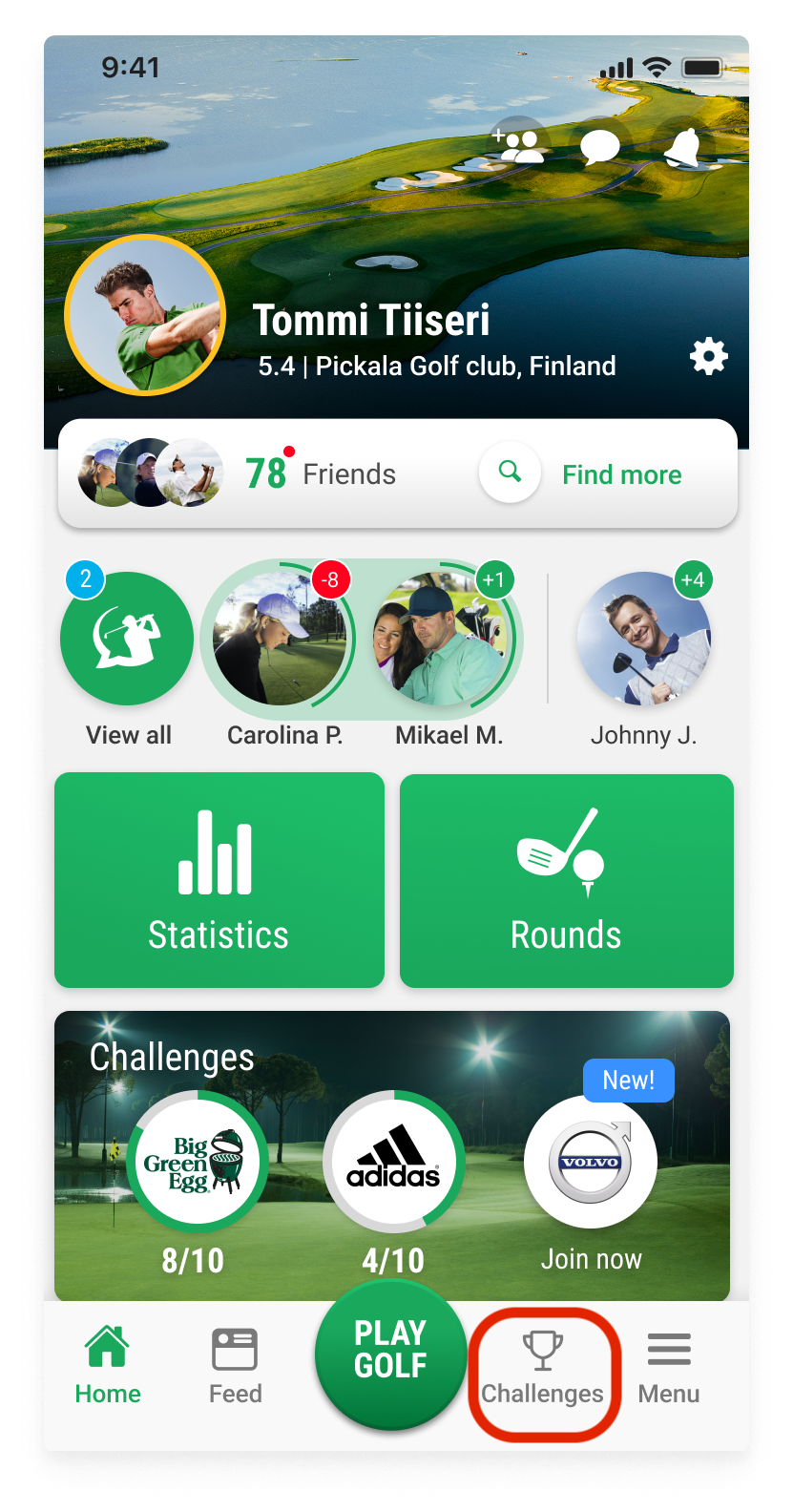 2. Browse the challenges or join in to everyone of them.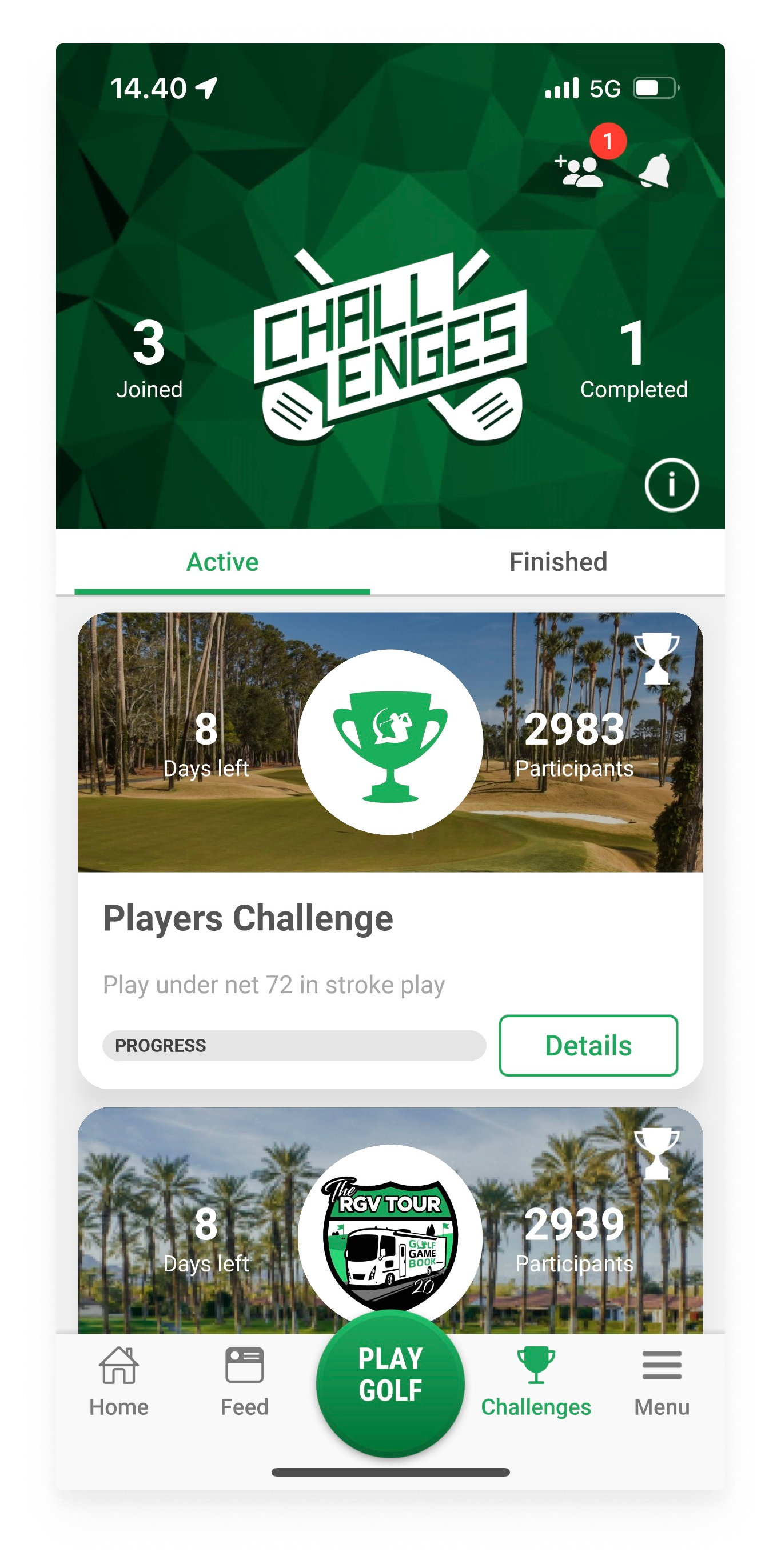 3. Remember to read the challenge description, there might be a game mode requirements etc.
4. After a round, you can visit challenge pages and see the progress on the challenges progress bar.
5. Click challenges details to see the challenge leaderboard.