Simulator round is a fun way to enjoy golf indoors with your friends a cross the world. You don't need to be in the same place as long as you have Golf GameBook app in your phone. Mark the score after the hole and let the best player win.
Simulator round allows you to play all the game modes we have in the app. Rounds do not count towards your actual golf statistics nor it can't be counted as a handicap round. We let you follow your simulator round statistics through ("rounds" --> "simulator").
How it works?
Setup a game normally from the "play golf" button. When starting tees and game formats are chosen follow these instructions bellow to activate simulator round:
1. Choose round type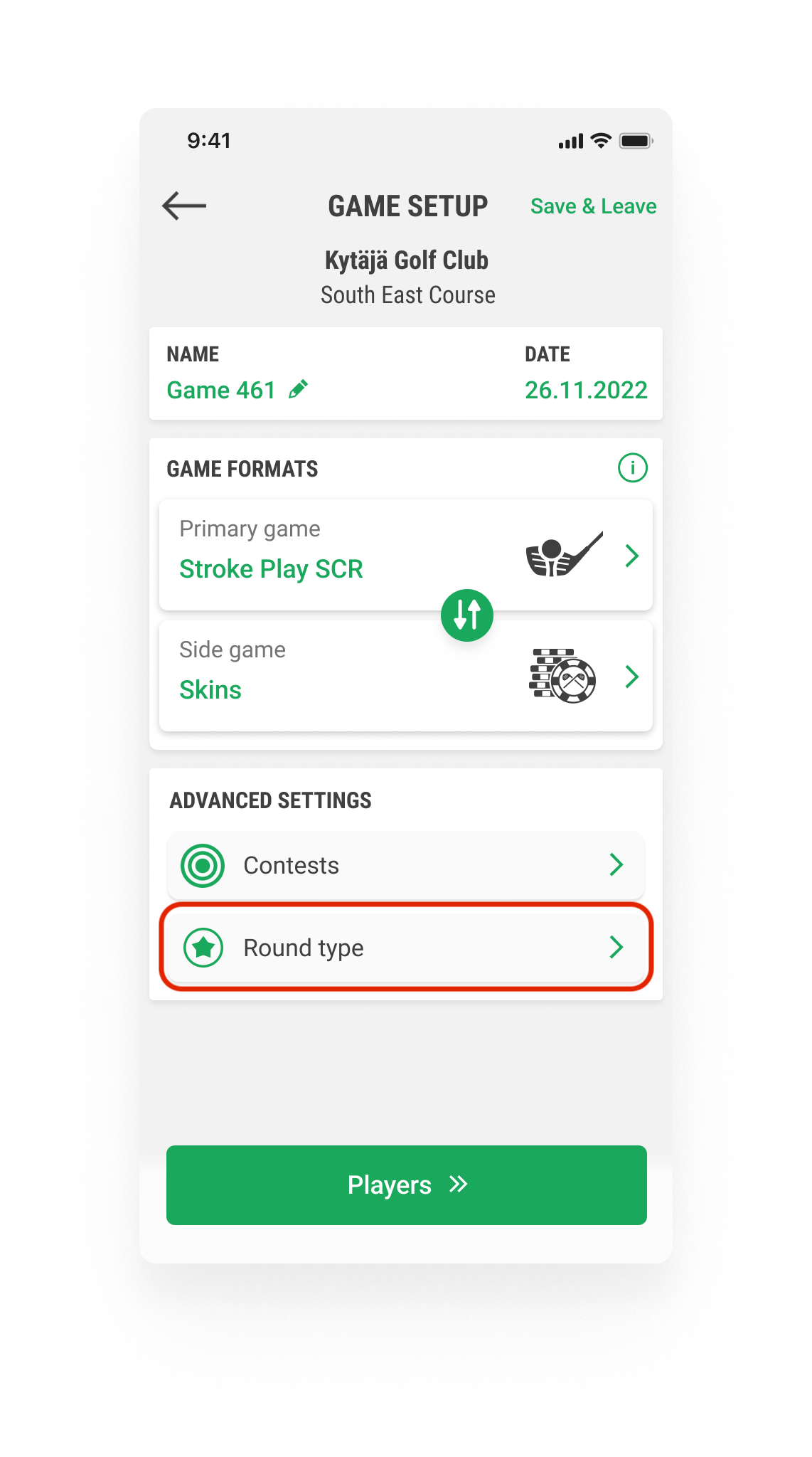 2. Toggle "simulator round" and press ok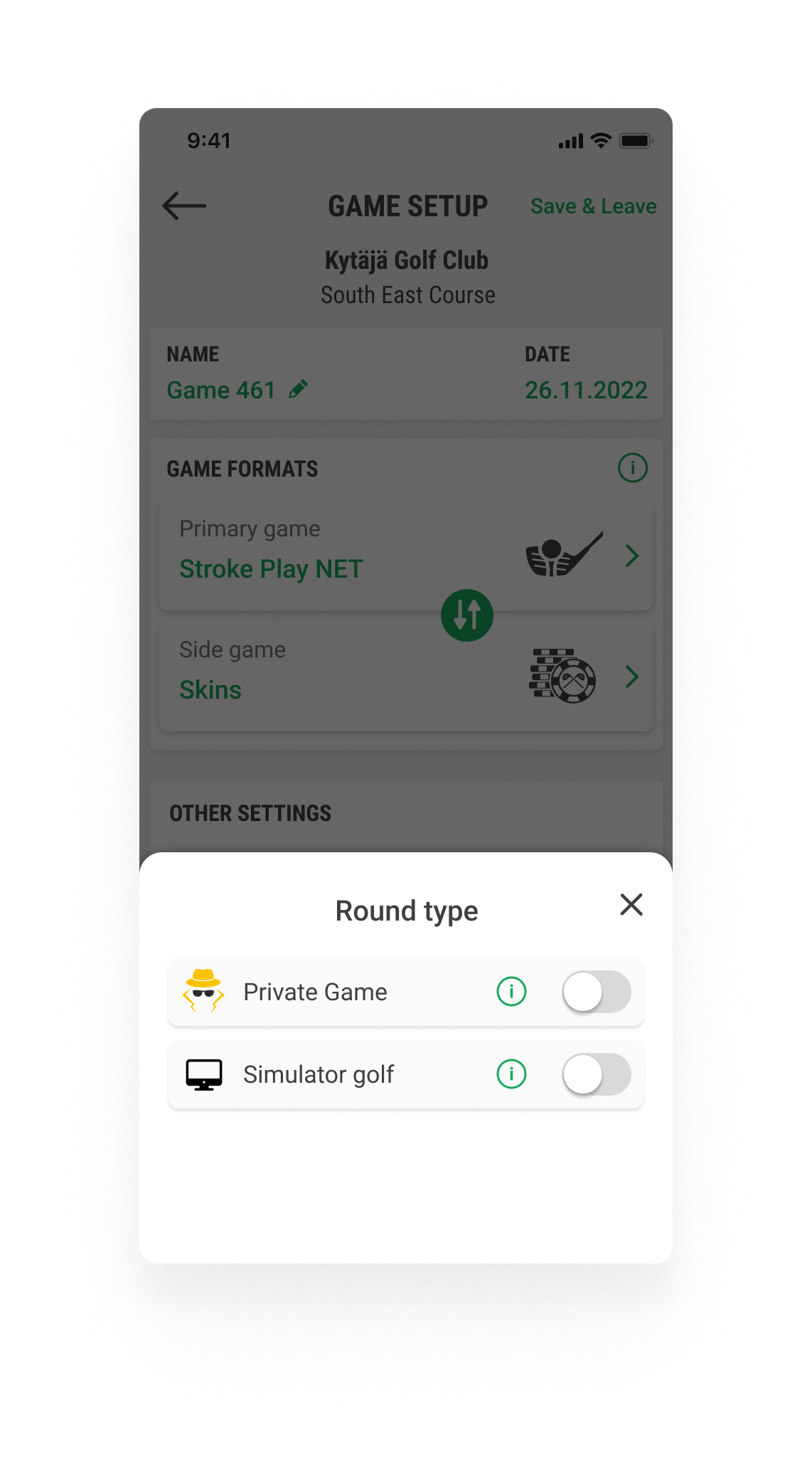 3. Add players and start game
*Note that simulator rounds are only available for Gold members.