Step by step instructions how to setup your Golf GameBook account:
1. New users can register easily for the Golf GameBook app. Open Golf GameBook app and click Register with email or if you have iPhone you can continue with your Apple id.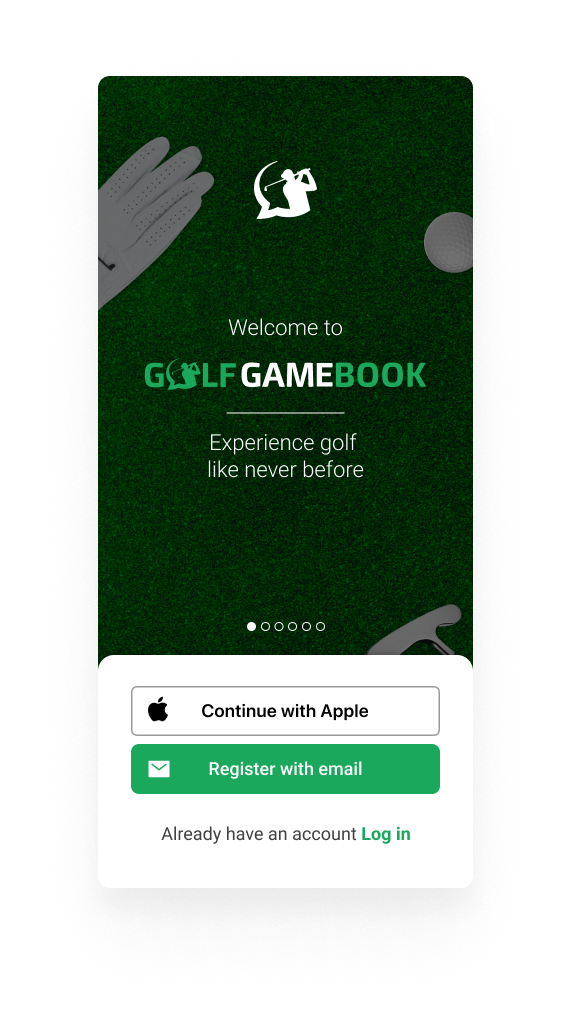 2. Enter your personal information and password. We recommend to fill your real name, because it makes it easy for your friends to find you.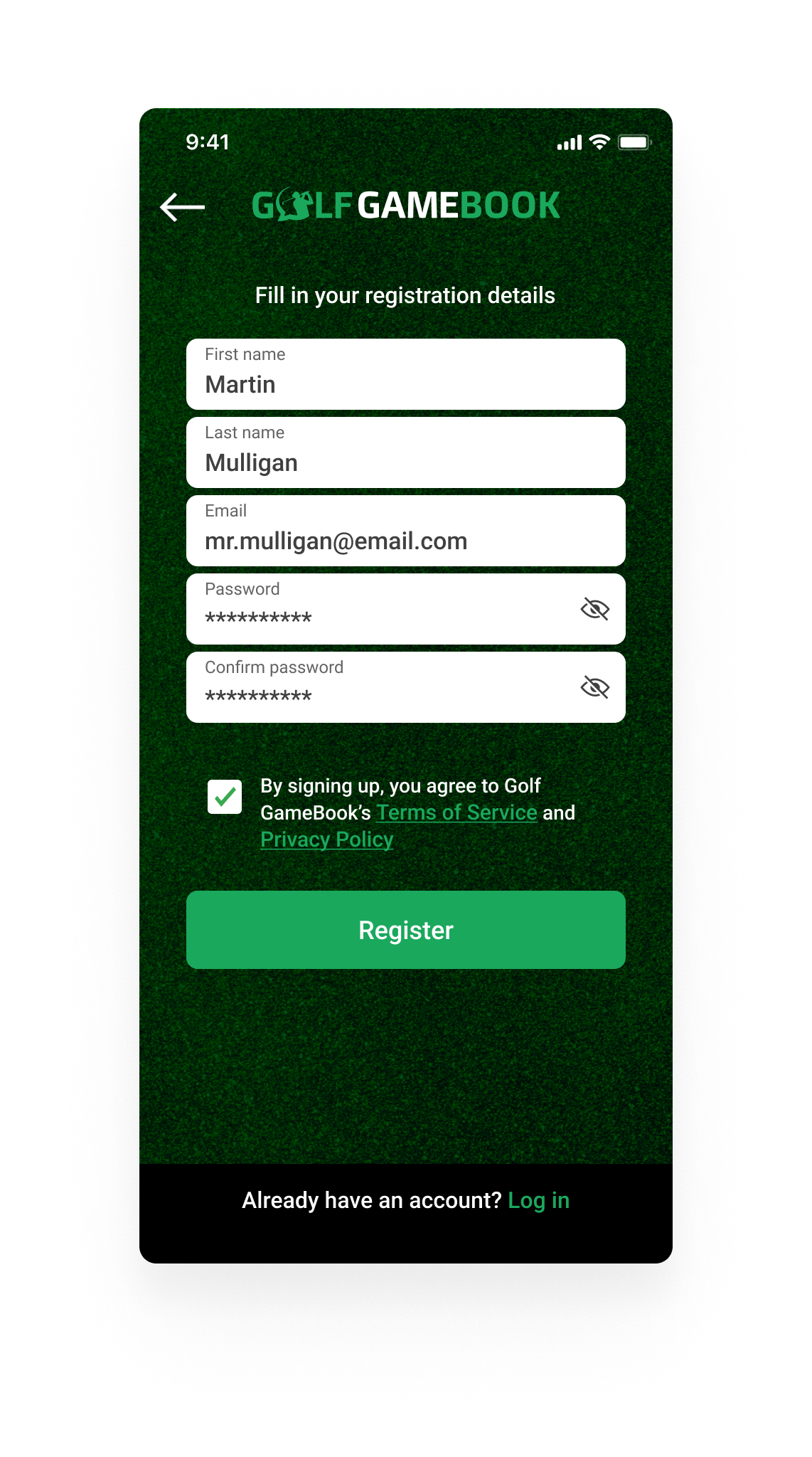 3. Select your country, home club, birthdate and gender. There might be some regional differences in handicap calculations, which you might wanna take in consideration when choosing the country. We suggest to fill the mandatory parts with legit information.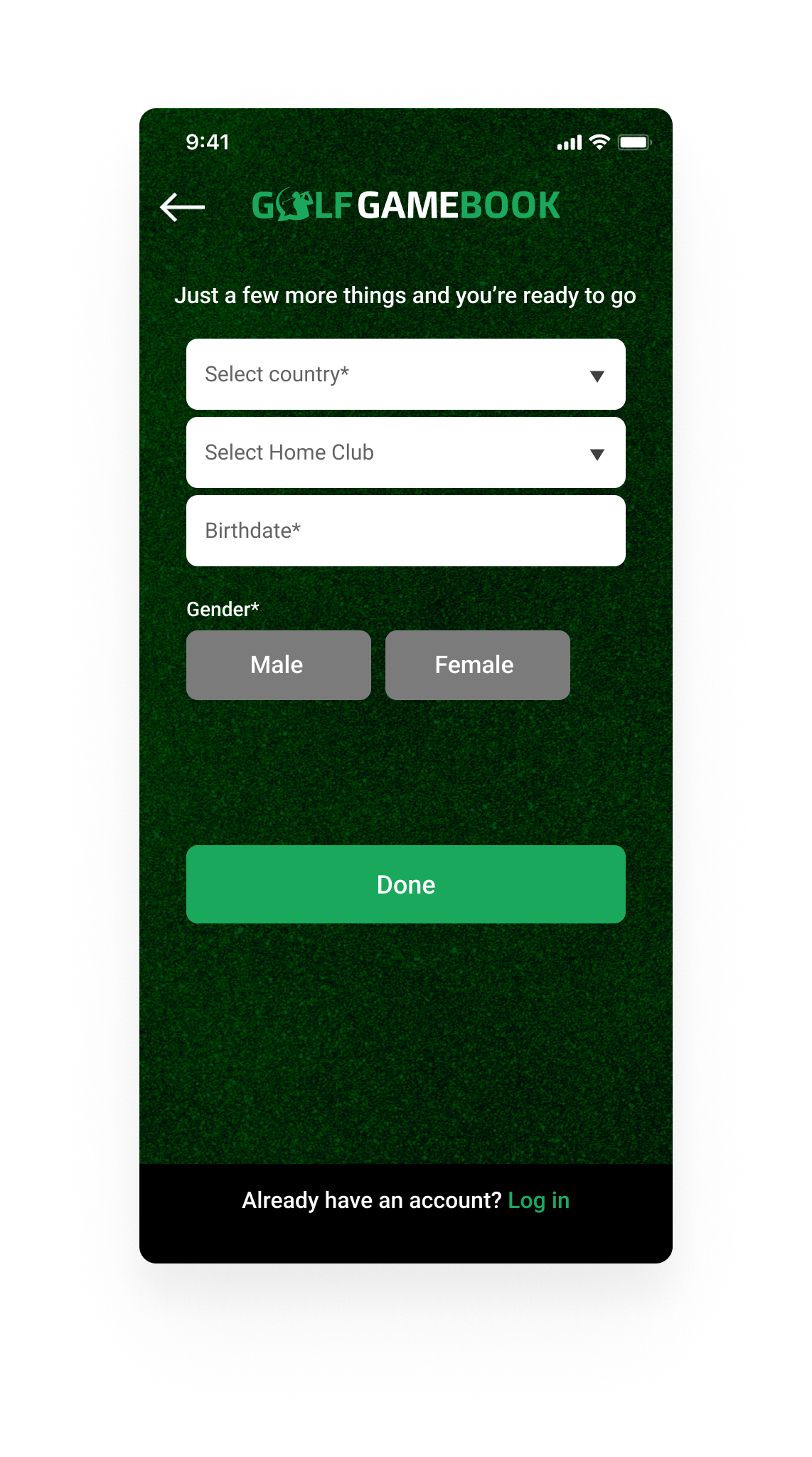 4. Almost there, fill in you handicap. If you don't know the correct handicap you can choose what ever between +10 and 54 and change it afterwards. Once you are done click the green ready icon.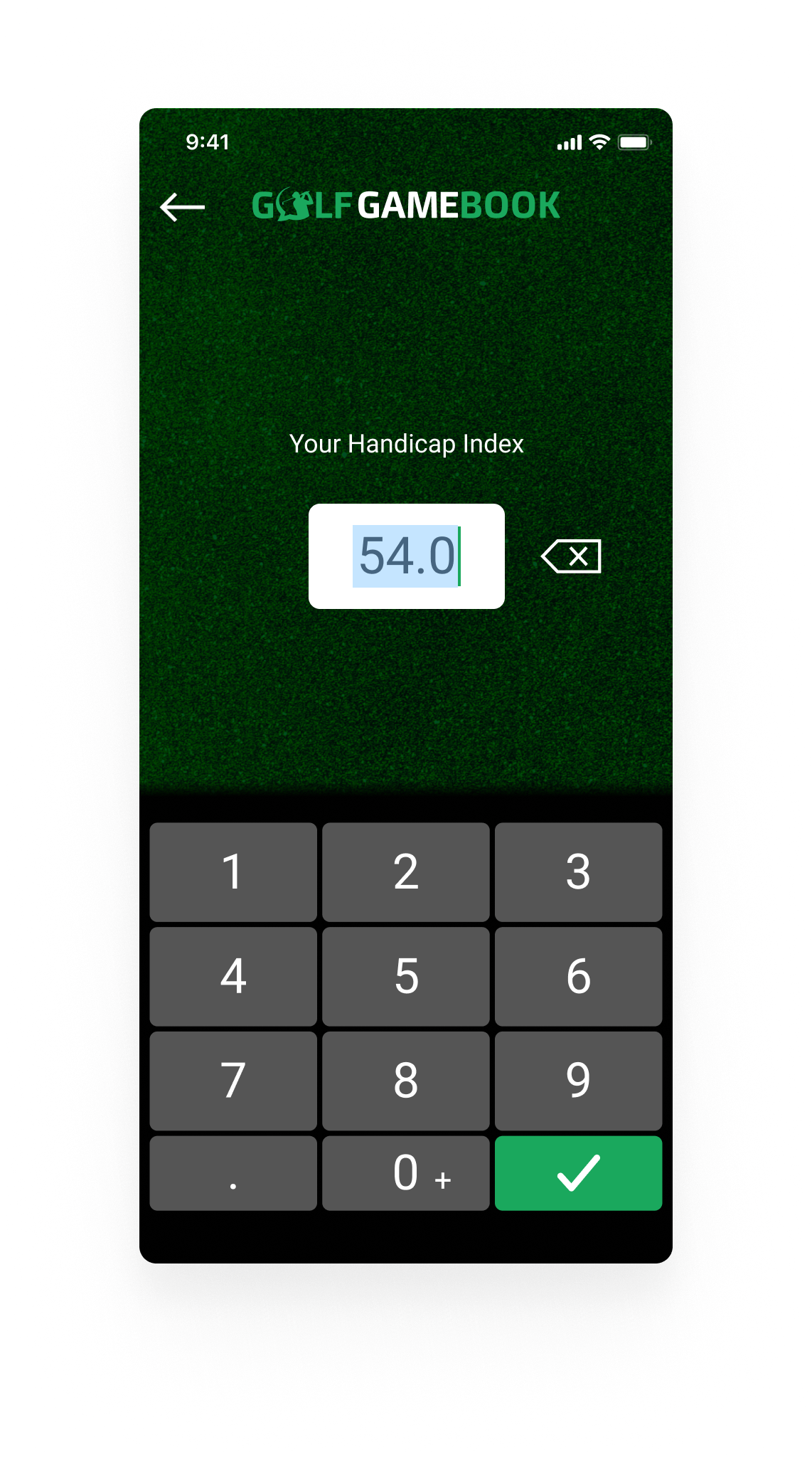 5. All set, Welcome to Golf GameBook 🏌️