Already have a user?
1. Open Golf GameBook-app and click Log in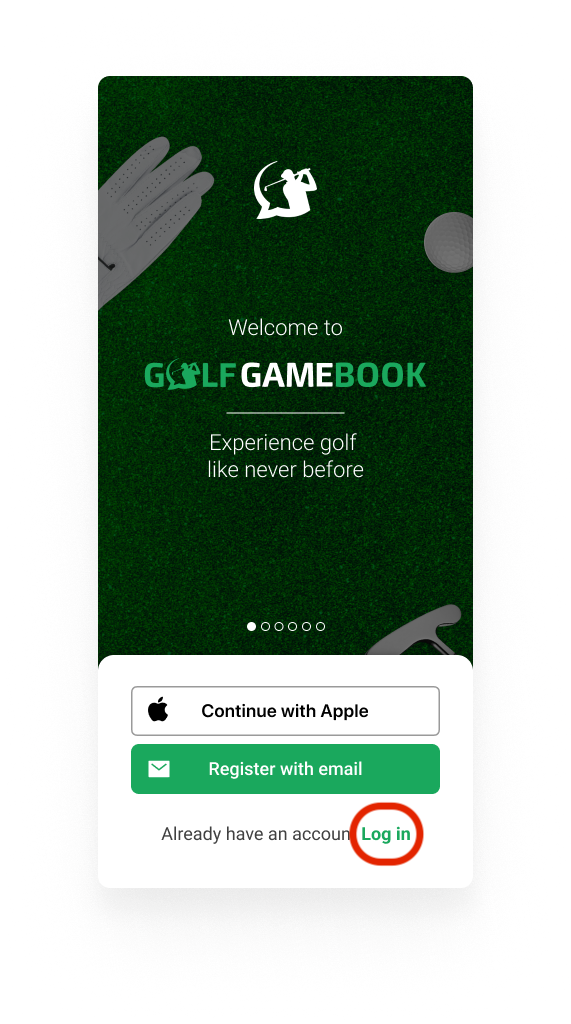 2. Enter your email or username, type in your password and click log in.
3. In case you forgot your password, click forgot password.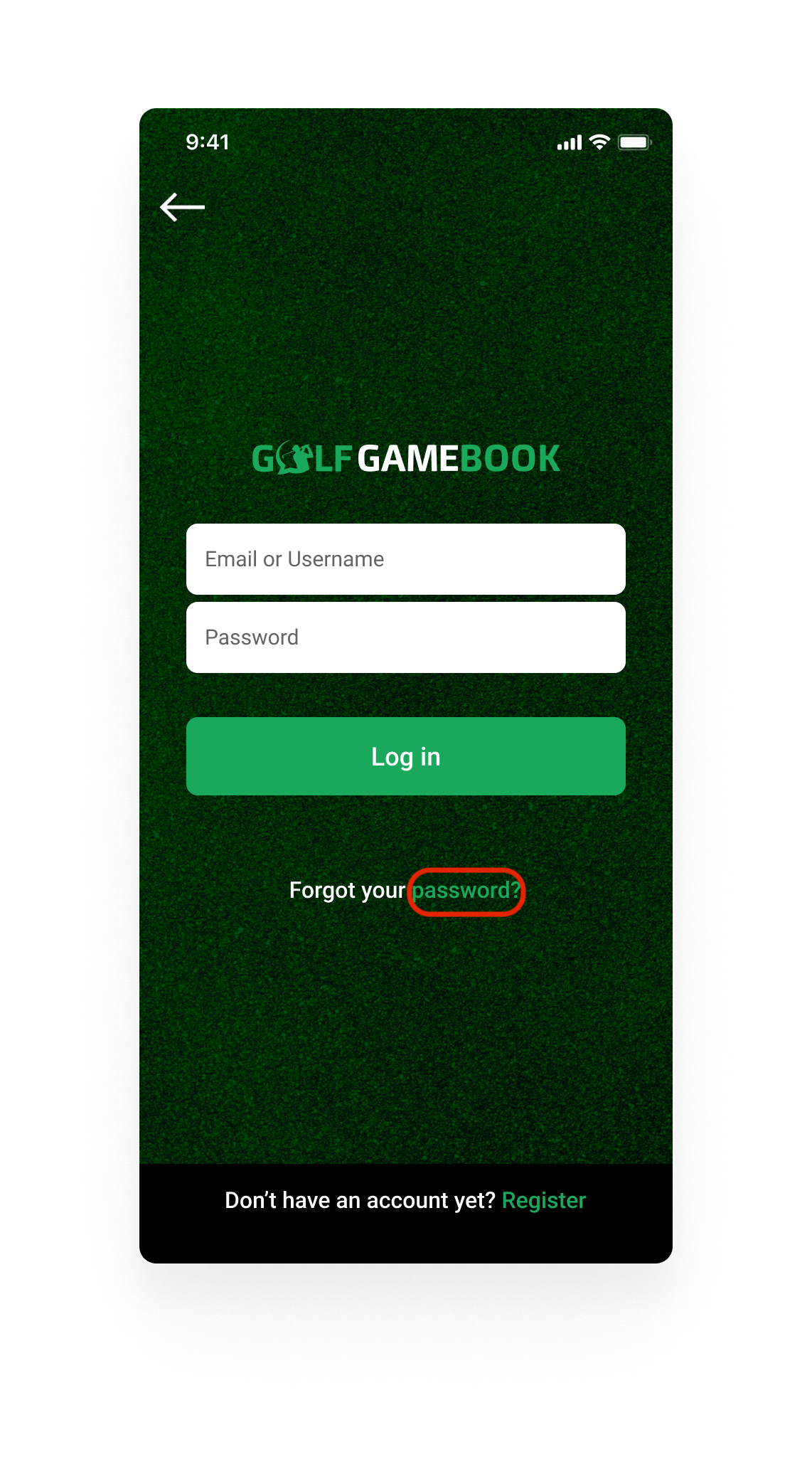 4. Enter the email you used to create your Golf GameBook user, so we can send the password reset to your email.
5. If the app doesn't recognize your email, you have used other email or there has been typo in it. In this case you can contact our Support and we will help you.