Personal information settings are located in settings --> personal information. Name, email, gender, language, home club, handicap index, distance units and country can be edited in personal information.
HOW TO GET THERE
1. Navigate to the "menu" from bottom right corner.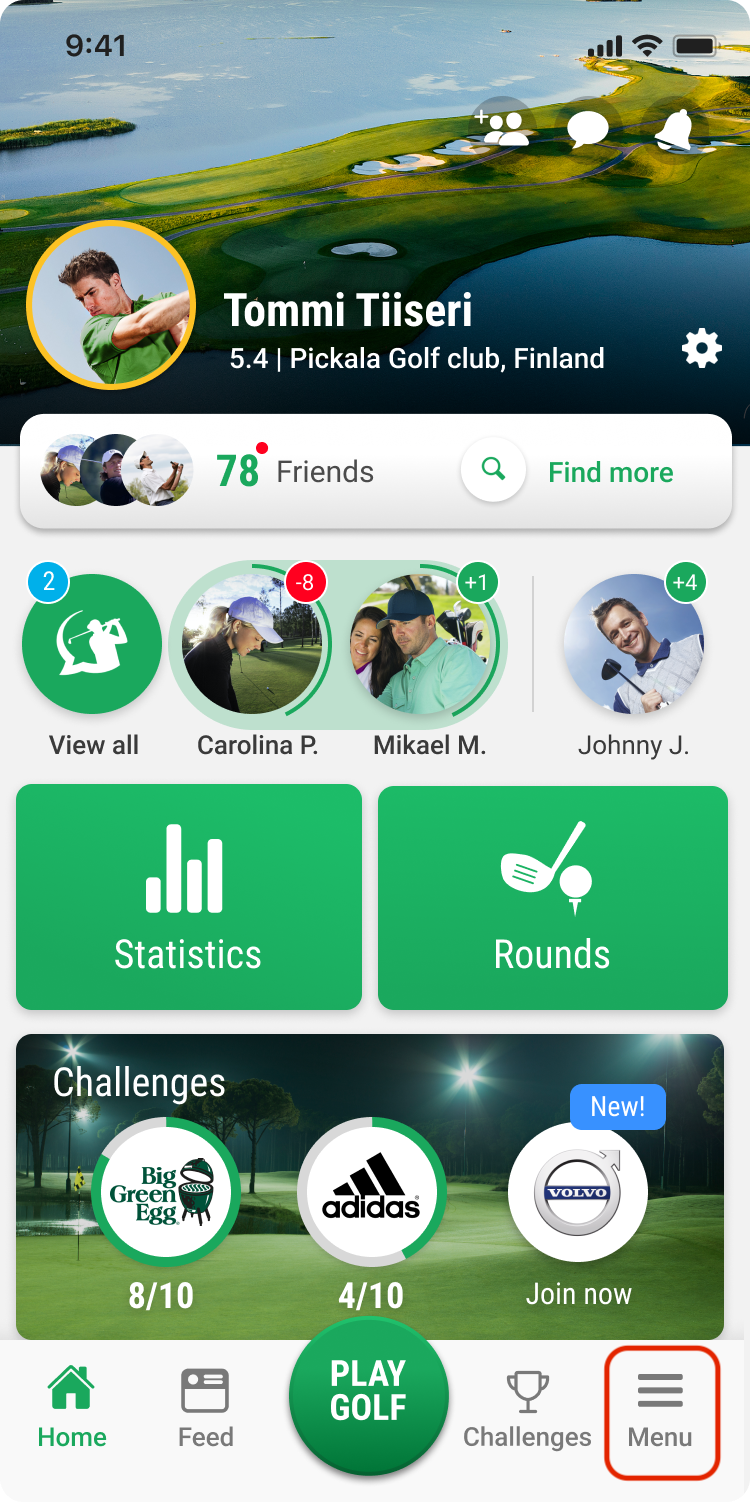 2. Choose settings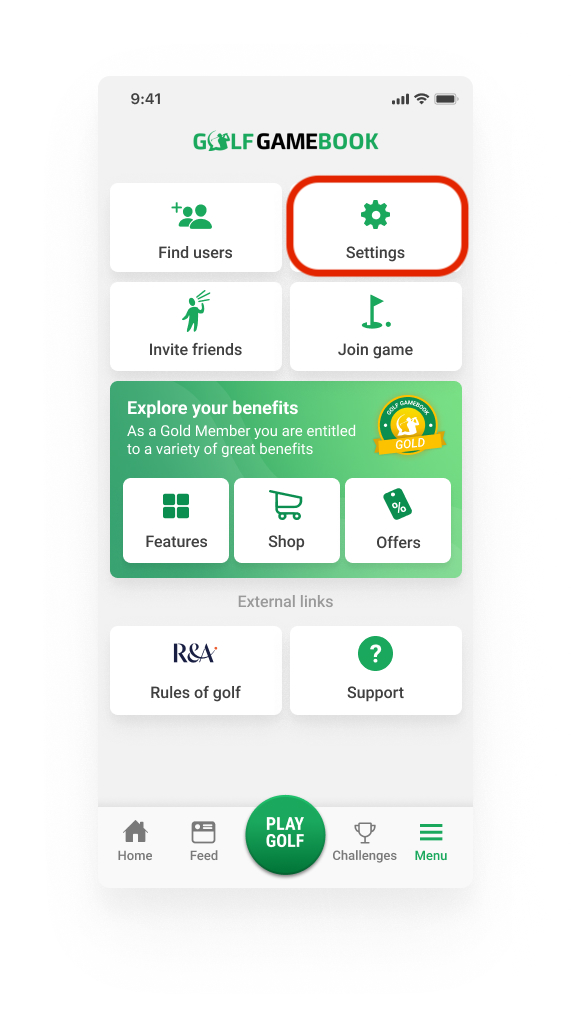 3. Choose "Personal information" from the top of the page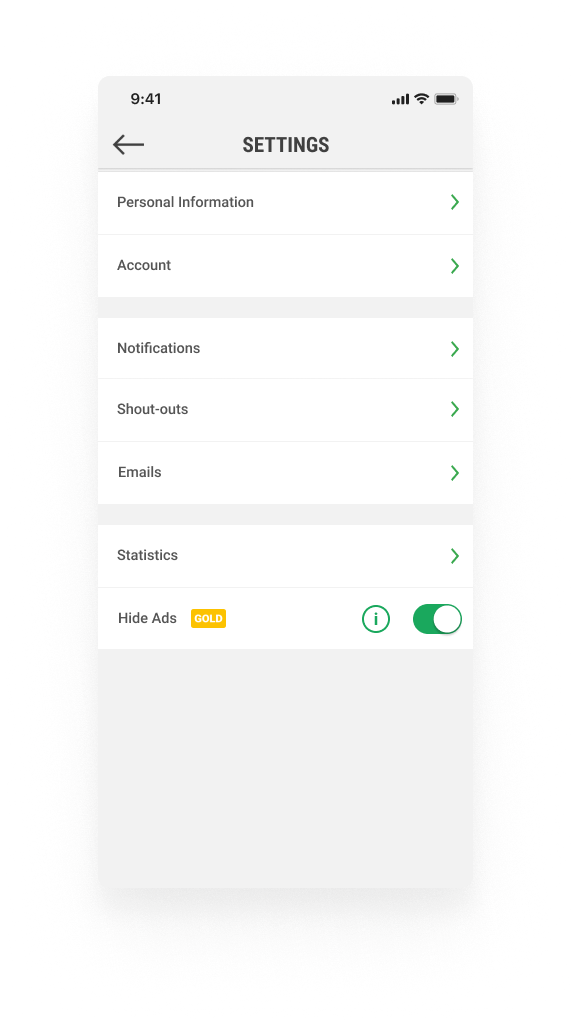 4. Edit the information you need to and the app automatically saves the changes.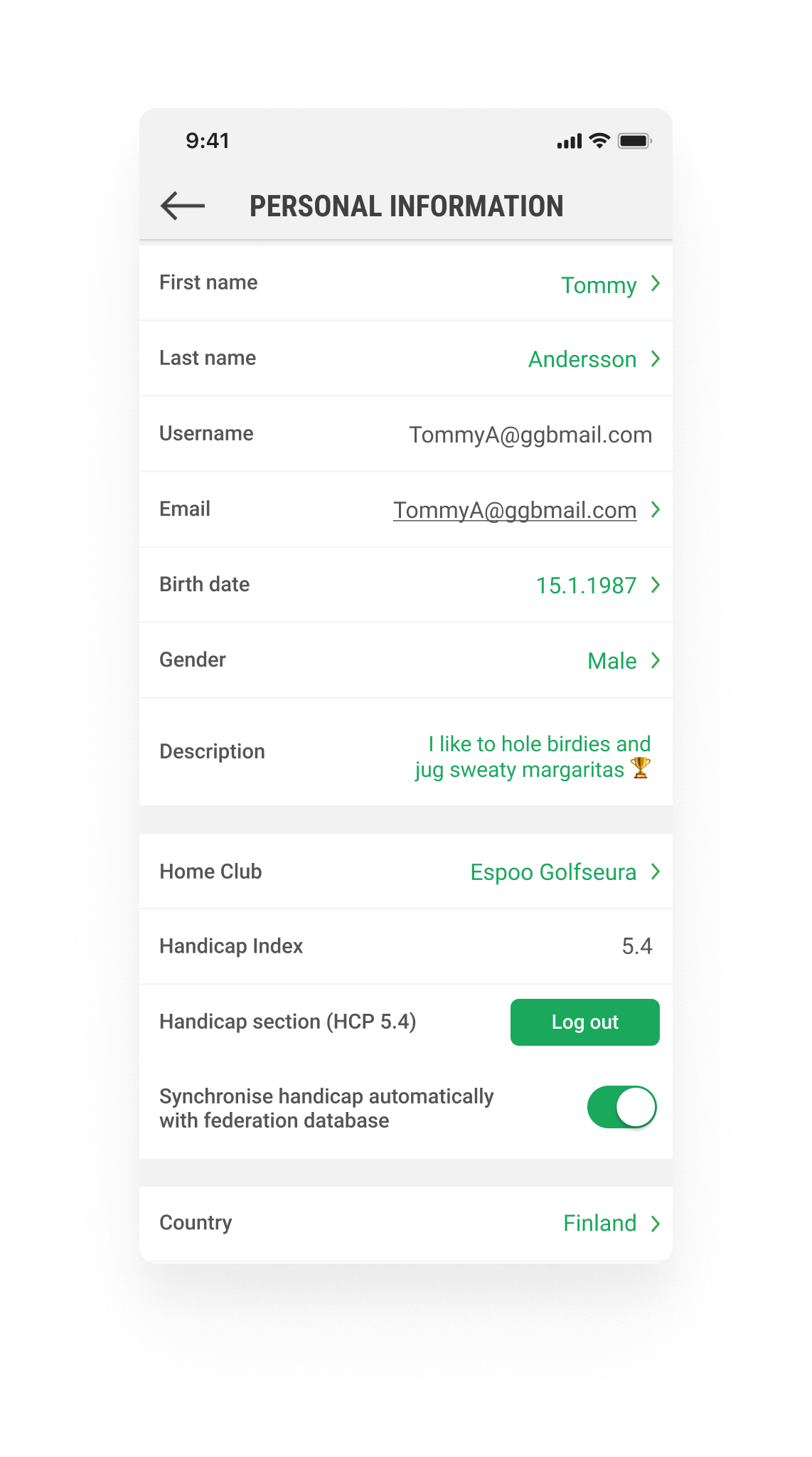 *Handicap section is only available in Finland and Sweden.