Incase your marker made a mistake and you realise that your birdie is marked as a bogey on the last hole. No worries you can go back and edit the result.
1. Open Rounds from the front page.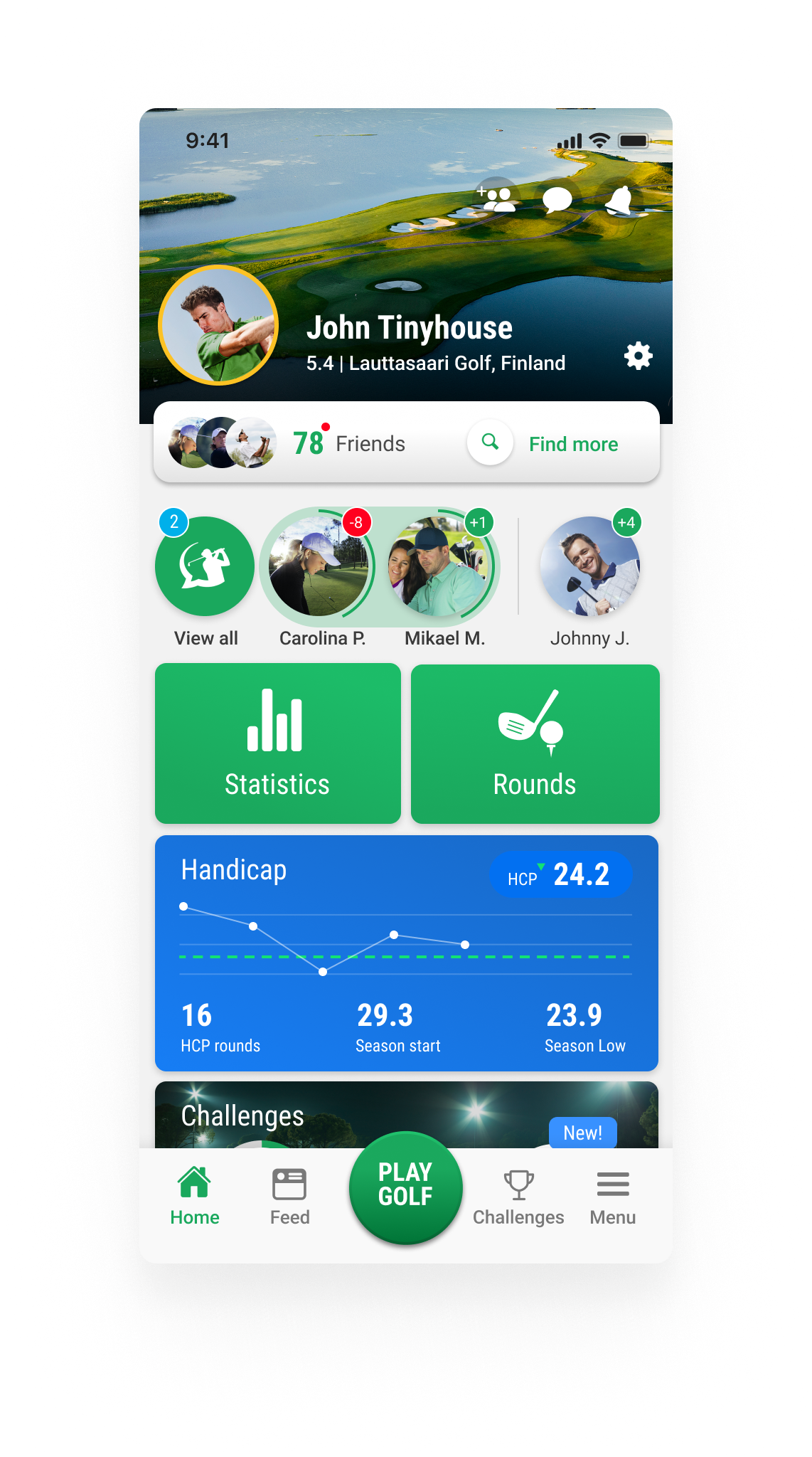 2. Choose the game you wish to edit.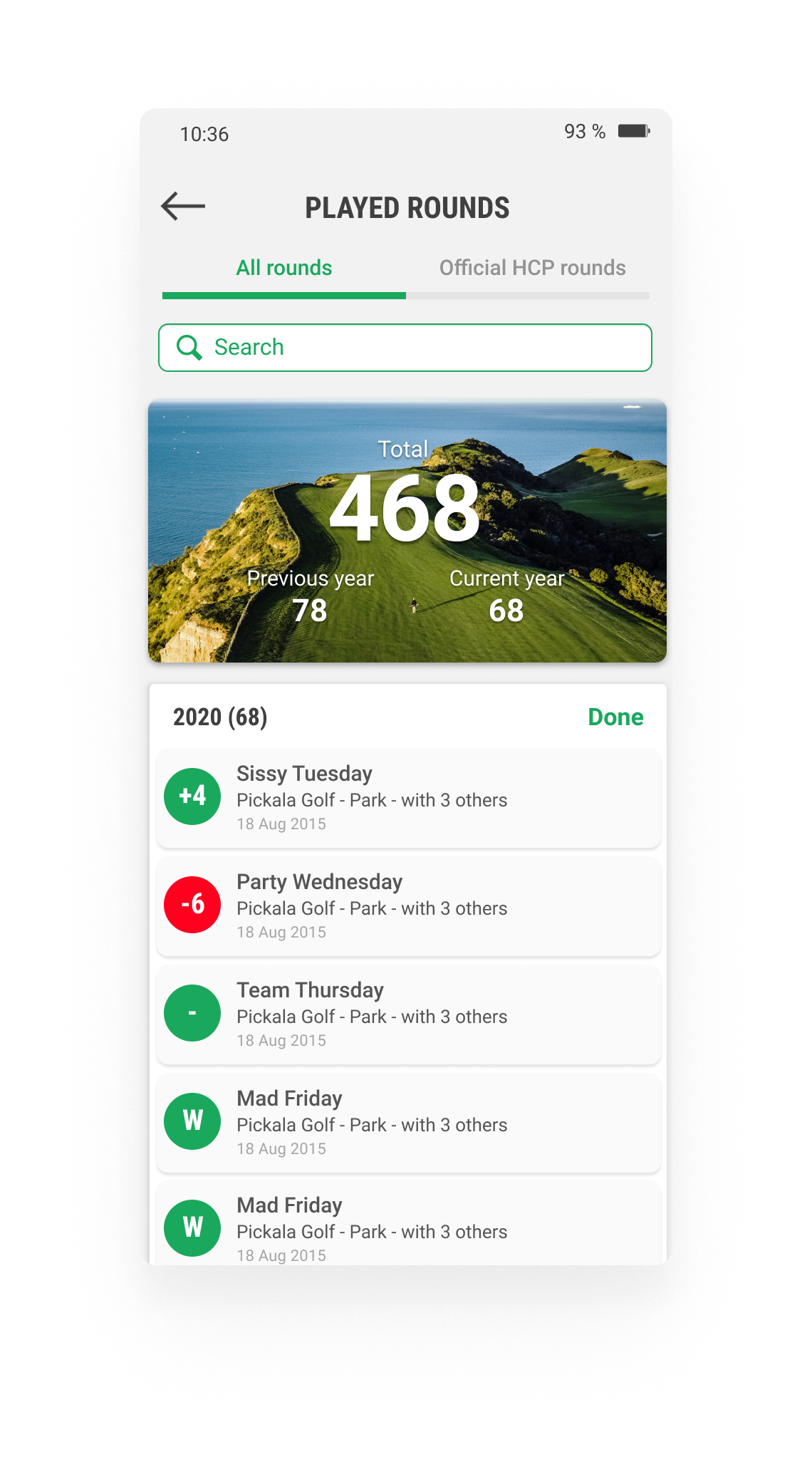 3. On the game view press "edit".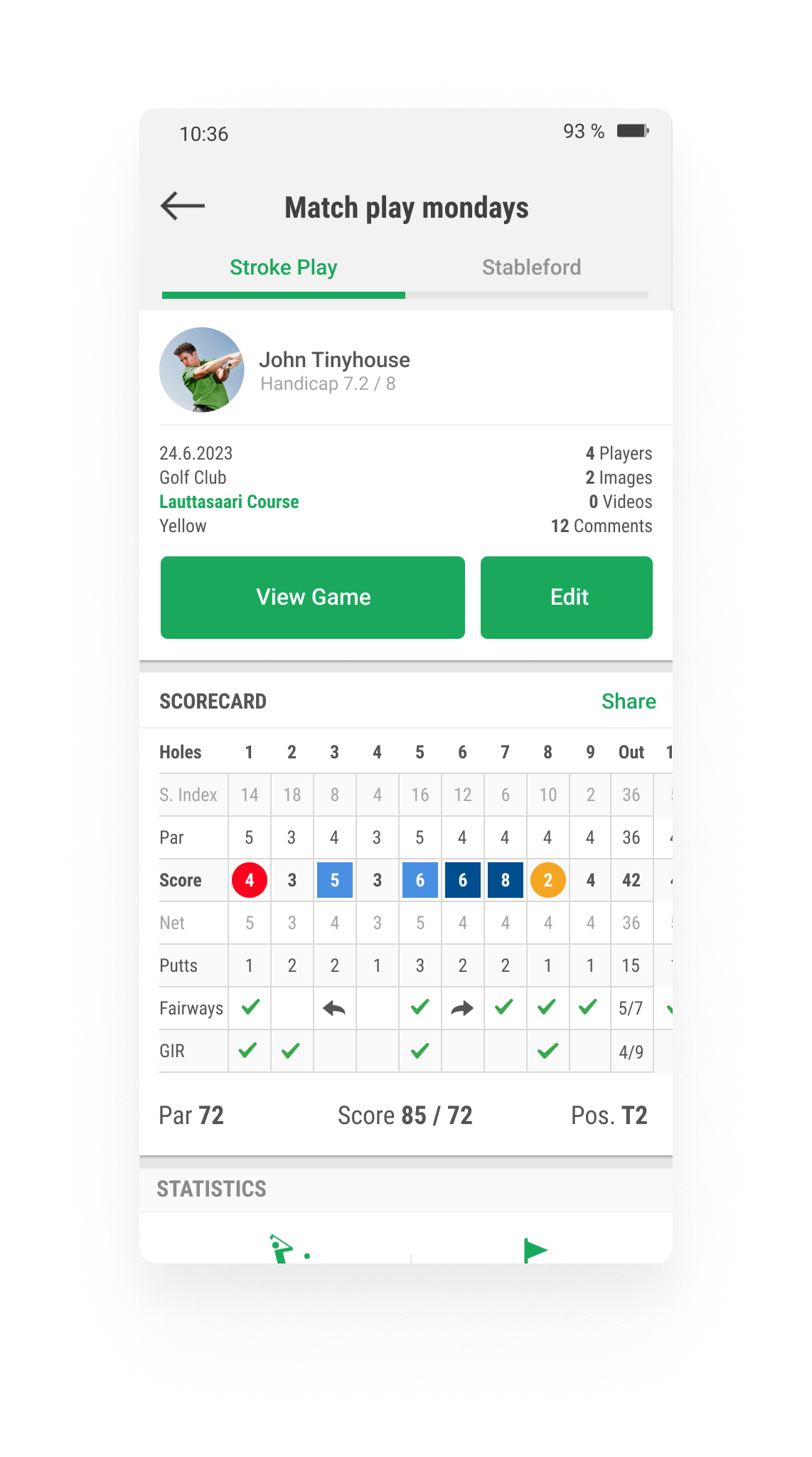 4. You can either change the scores or game settings.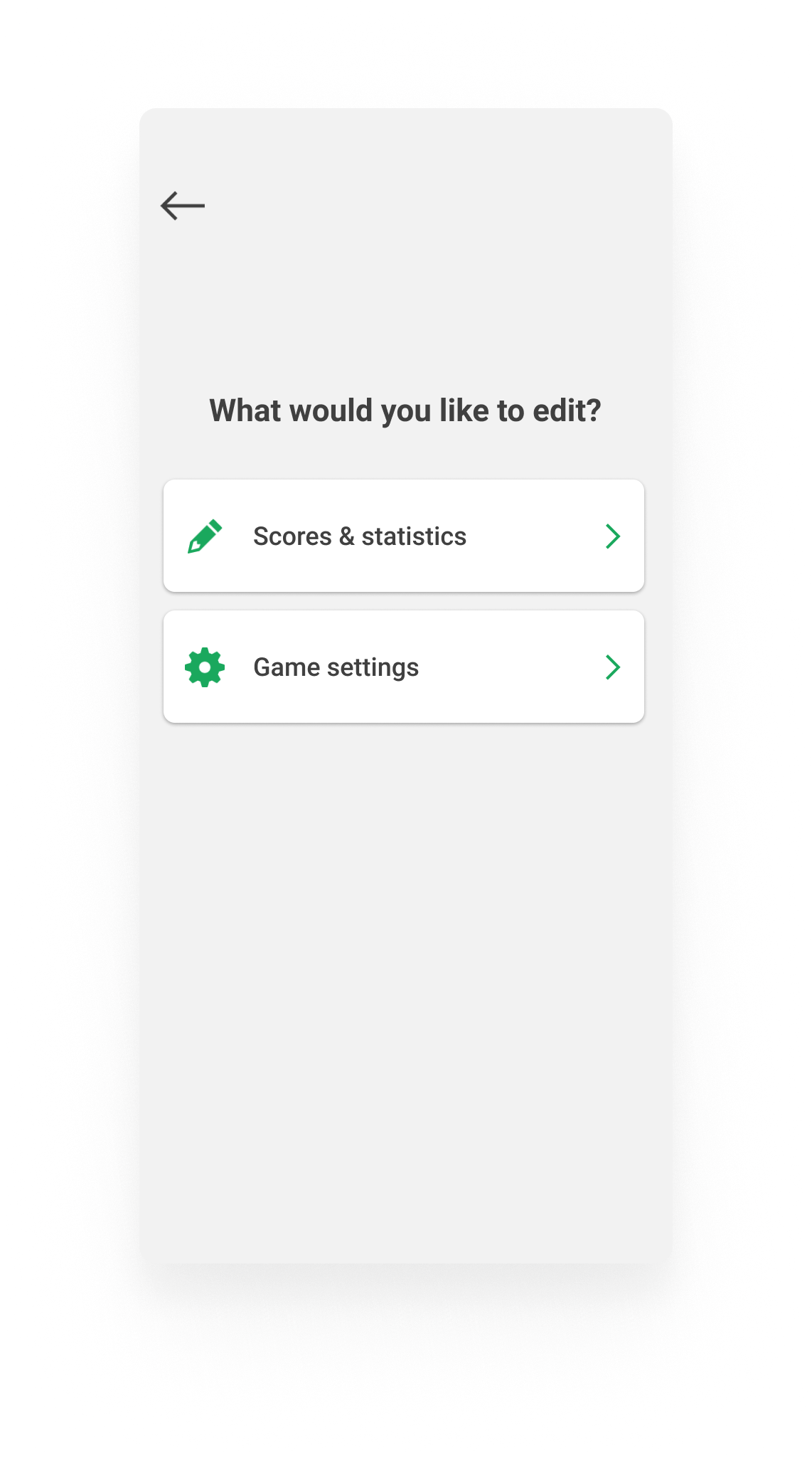 5. When editing scores choose Score & statistics, then choose the hole and change the score by pressing the green icon with score. Once you are ready click "done" and the score is saved.