Do you wan't to archive your game without anyone knowing you are on the course? Perfect, we introduce private round which allow you to play in a "stealth" mode. Private round scoring works just like a normal round, difference is that nobody can see that you are on the course. You can even play with your friends, but the live leaderboard doesn't show your name except to you and your playing group.
You can activate private round from the advanced settings in game setup.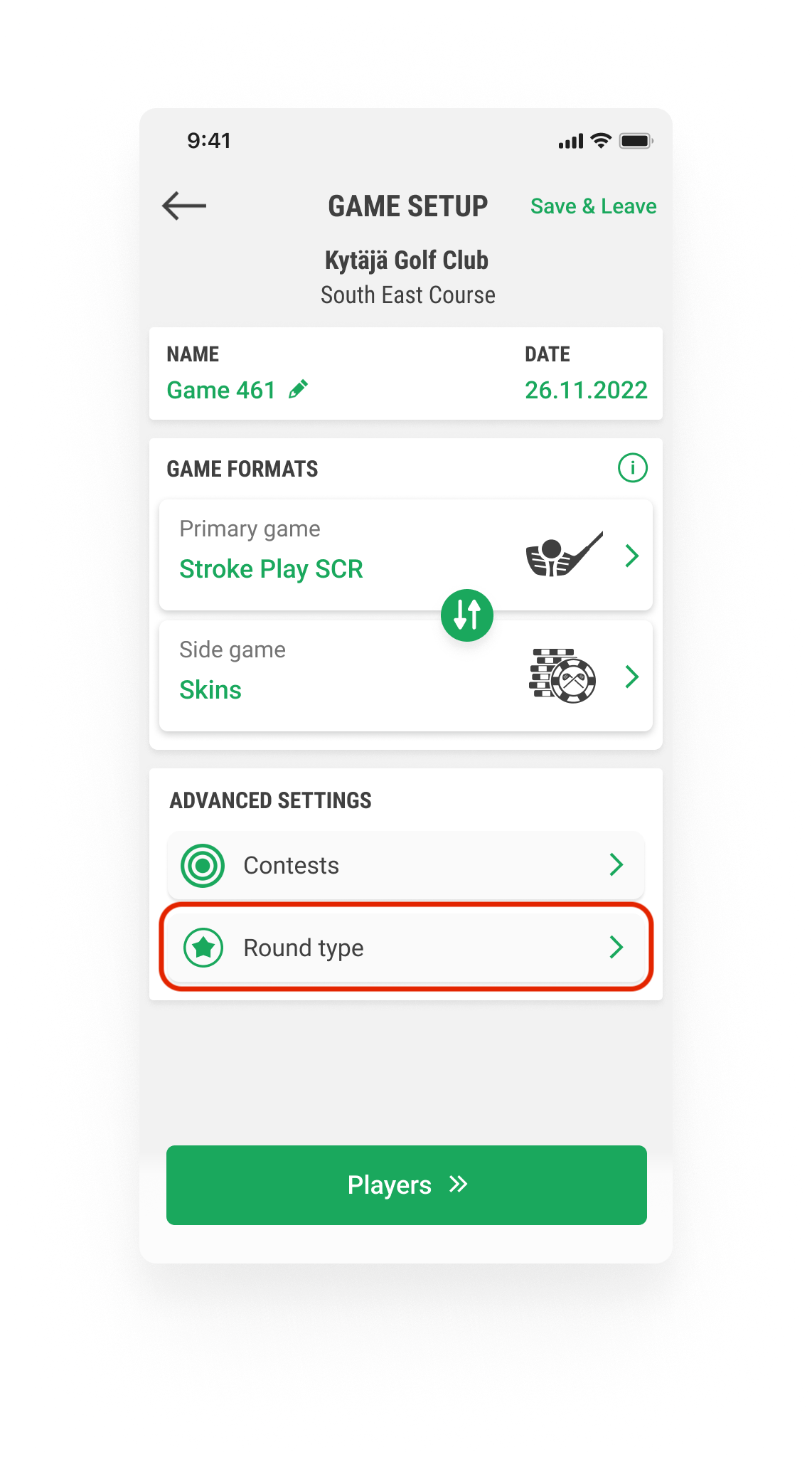 Push the private round toggle on and you are good to go.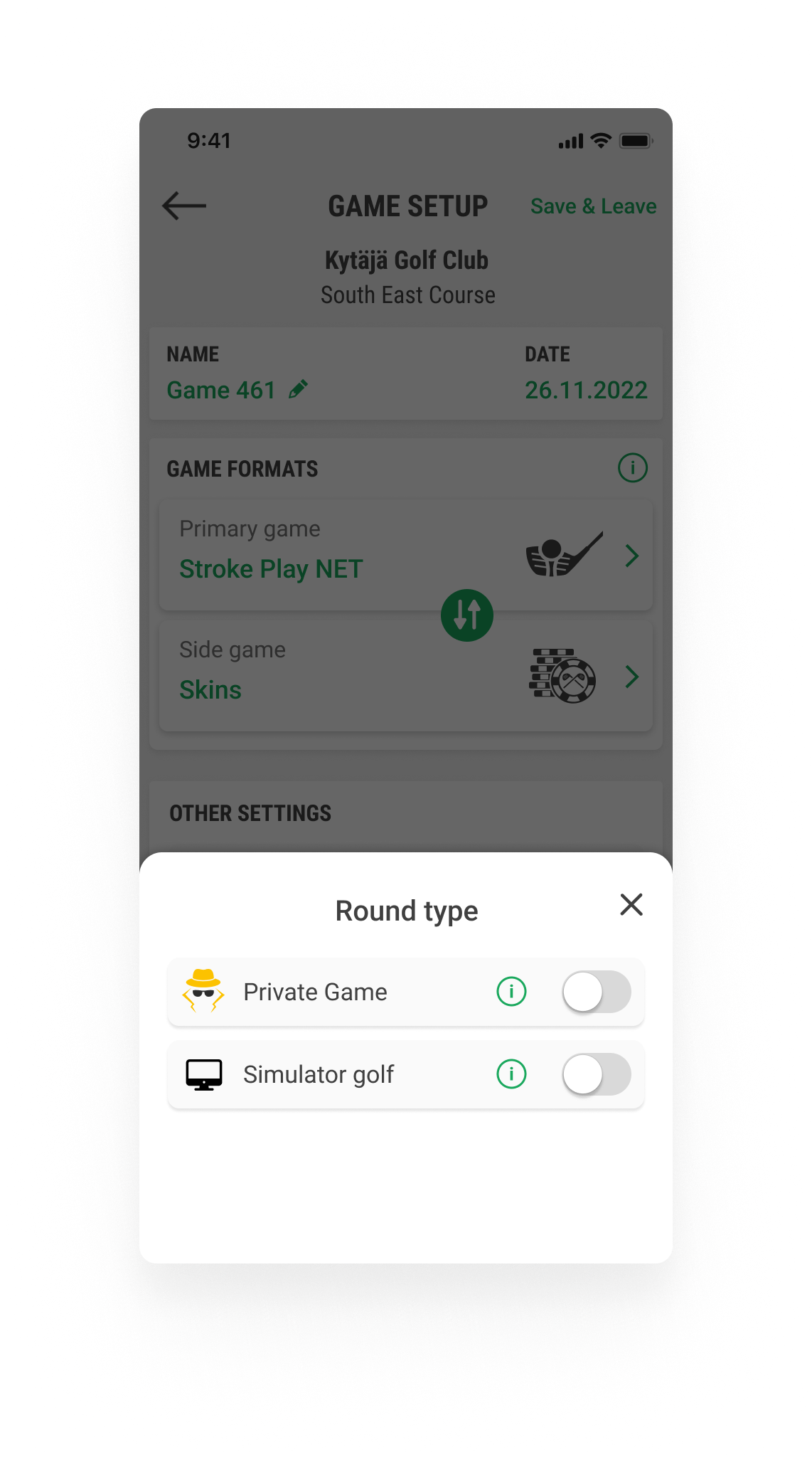 *Note: Private round feature is available only with Gold membership.