Here is the basics for game creation which is easier than ever. Start of by clicking the play golf button.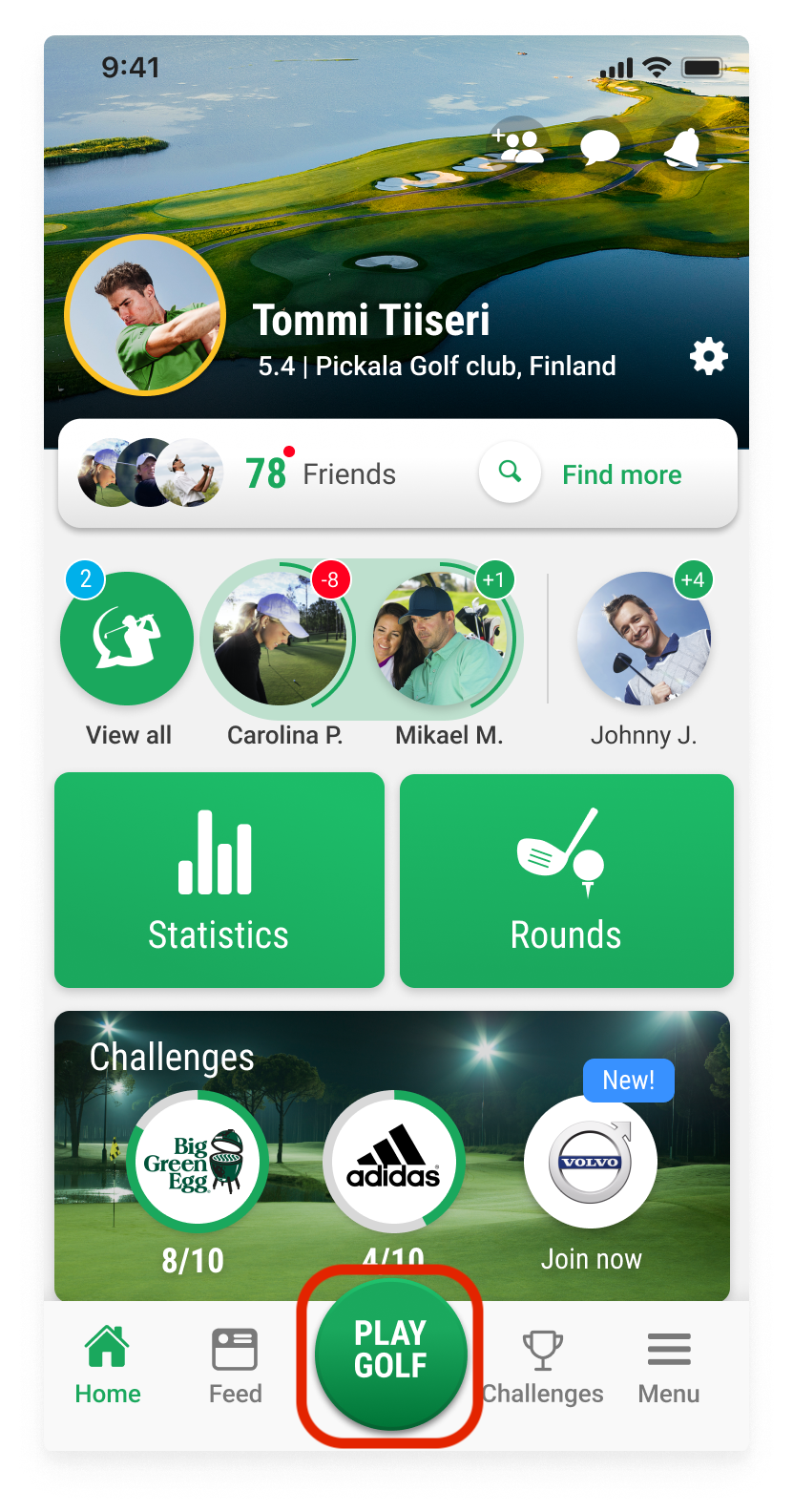 Course Setup
Course is chosen by default as the closest course near you. In case that is not the right course, you can search the course which are listed in front of you from closest to furthest depending on your location.
Next is to choose the amount of holes you wan't to play which is full 18, back nine and front nine.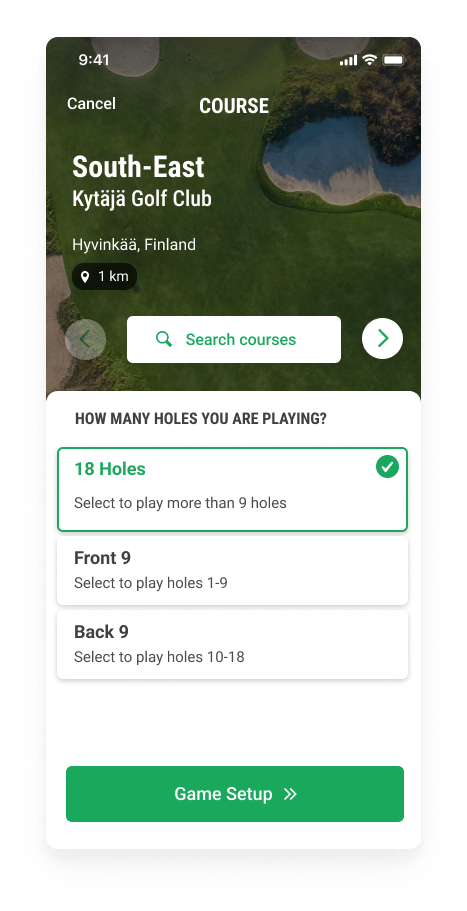 Game Setup
Name you game otherwise the name is "game - date".
If you are setting up a game in advance, data of the game can be changed from the top right corner.
Stroke play is default primary game mode.
Gold members are able to change primary game mode and set up a side game from all the game formats in our app.
Gold members are able to spice up the rounds by setting up contests, example closest to the pin.
Gold members are able to set up a private and simulator rounds from the advanced settings.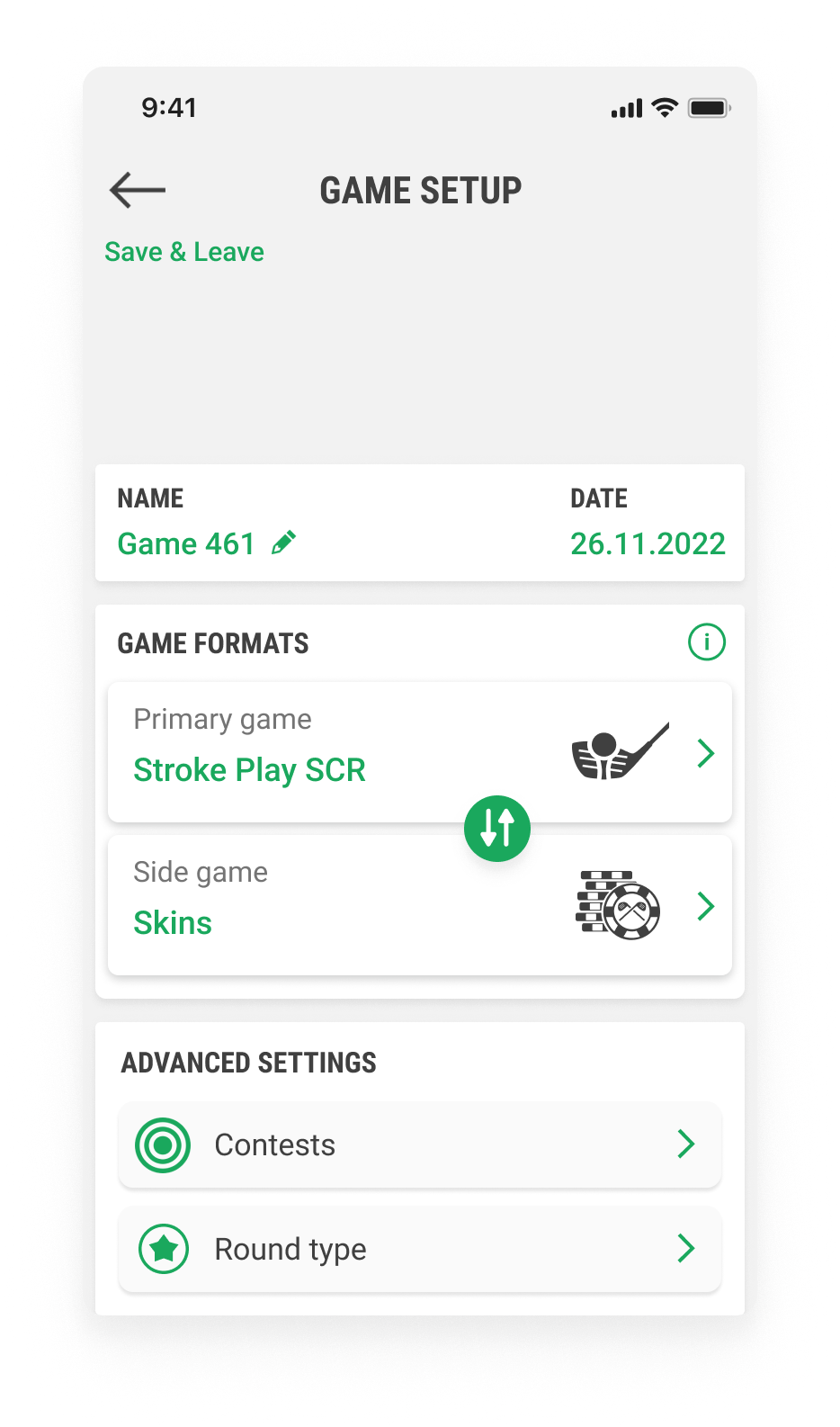 Players Setup
On top of the players page is settings where tees, starting hole and group size can be adjusted (5 players max in one group).
Gold members can add players by clicking "add player" and it opens your friend list where you can add them (Gold members can add free users as well).
If you are not friends with creator is able to search from the search option.
Gold members can add new group from the "add group" button.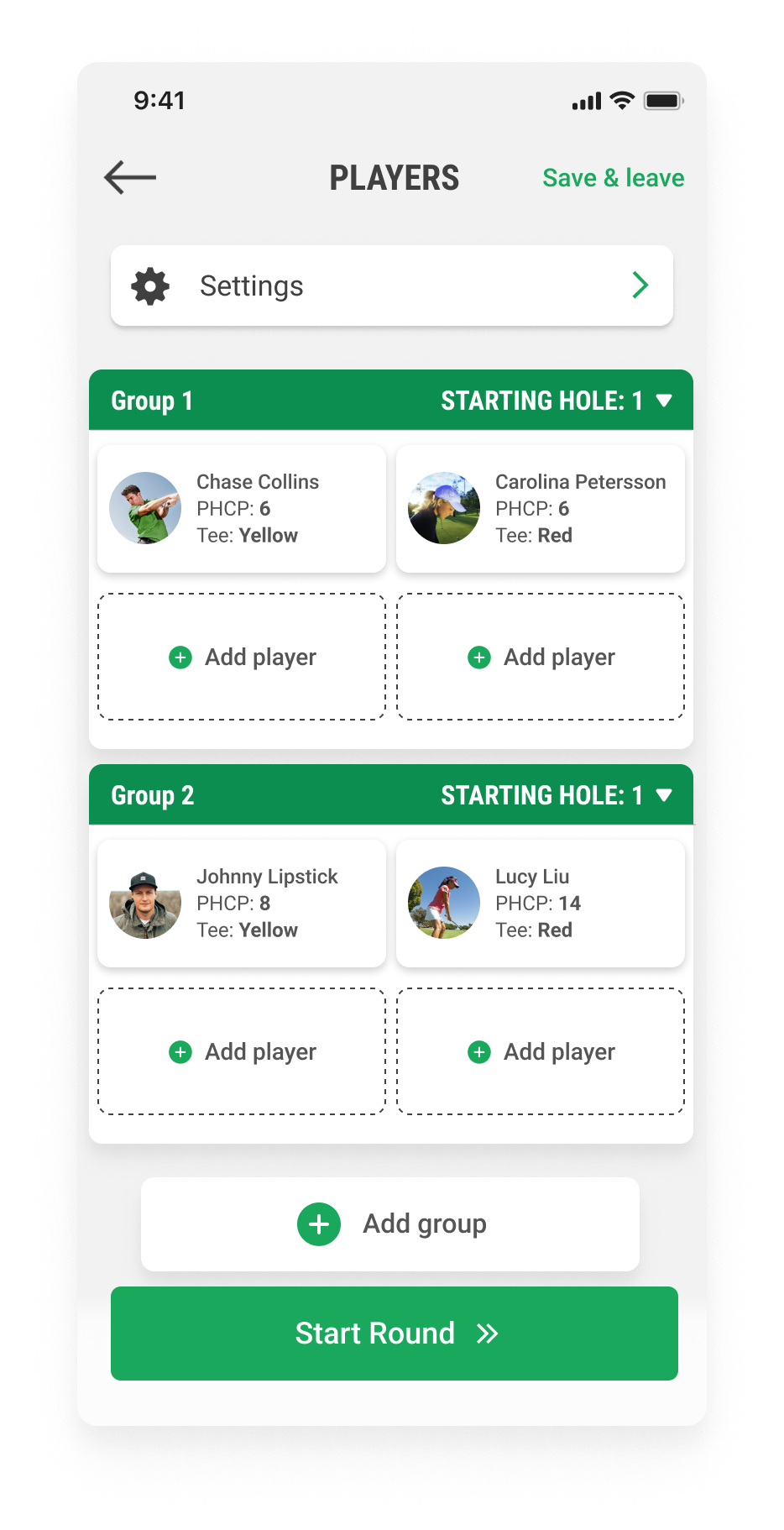 Once the groups are set and you wan't to switch players inside groups, just click on the player and you will have chance to "edit player" or "move player".
Edit player option allows to change handicap or individual tee box.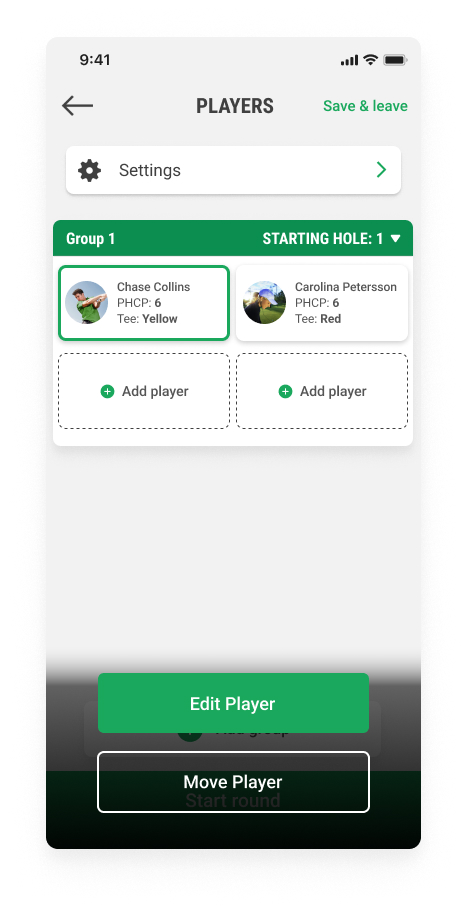 Start Round
When everything is set, just click start game and you are set.